Paragon 28®, Inc. Adds to its Growing Portfolio of Minimally Manipulated Allograft, Launching the V92™-FC+ Bone Matrix
ENGLEWOOD, Colo., October 17, 2022 — Paragon 28, Inc. (NYSE: FNA) ("PARAGON"), a leading medical device company exclusively focused on the foot and ankle orthopedic market, is pleased to announce the launch of its V92™-FC+ Cellular Bone Matrix.  V92™-FC+ is a moldable allograft matrix containing primitive cells designed for use in bone defects and remodeling in the foot and ankle. V92™-FC+ is delivered in an easy-to-use syringe and can be thawed and implanted in less than 15 minutes.  The native bone cells are preserved in a DMSO-free, proprietary cyroprotectant, which is non-cytotoxic and does not require rinsing or decanting saving time in the operating room and maximizing delivery of viable cells to the surgical site.1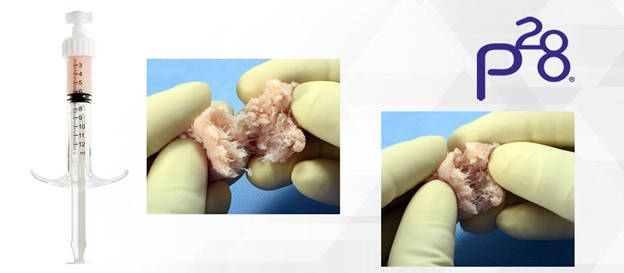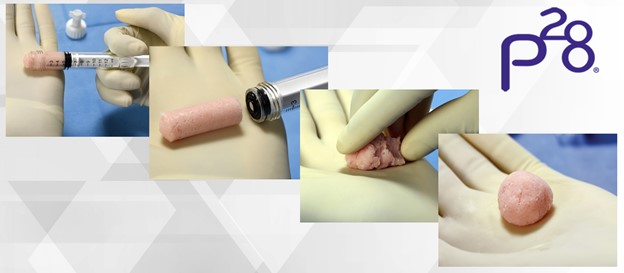 V92™-FC+ is composed of a proprietary scaffold that is optimized for cellular attachment, signaling and provides for excellent handling.2  Average cell viability of the cell components exceeds 92% post-thaw and a minimum of 1.5 million viable cells per cc are available at the time of implantation.1 V92™-FC+ is available in 1.0 , 2.5, 5.0, and 10.0 cc offerings to accommodate application throughout the foot and ankle.  Paragon 28 expects this new addition to the portfolio to pair very well the recent hindfoot additions and to be utilized frequently in primary and revision fusion procedures.
The addition of the V92™-FC+ bolsters Paragon 28's PRESERVE® Biologics product offering, which includes the PRESERVE® Bone Wedge System, BEAST™ Demineralized Bone Matrices, and Paraderm™ Dermal Matrices. With this comprehensive portfolio, Paragon 28® provides its customers innovative solutions for reconstruction and wound care.
About Paragon 28, Inc.
Based in Englewood, Colo., Paragon 28®, is a leading medical device company exclusively focused on the foot and ankle orthopedic market and is dedicated to improving patient lives. From the onset, Paragon 28® has provided innovative orthopedic solutions, procedural approaches and instrumentation that cover a wide range of foot and ankle ailments including fracture fixation, hallux valgus (bunions), hammertoe, ankle, progressive collapsing foot deformity (PCFD) or flatfoot, charcot foot and orthobiologics. The company designs products with both the patient and surgeon in mind, with the goal of improving outcomes, reducing ailment recurrence and complication rates, and making the procedures simpler, consistent, and reproducible.
SOURCE Paragon 28®, Inc.
Data on file at VIVEX Biologics, Inc.
Gruskin, E. et.al., Demineralized bone matrix in bone repair: history and use. Advanced Drug Delivery Reviews, 2012. 64:1063-1077