Paragon 28 Launches Paratrooper™ Plantar Plate System– Patient Specific Deformity Correction with All Suture Implant
ENGLEWOOD, Colo., April 22, 2022 — Paragon 28, Inc. (NYSE: FNA) ("PARAGON"), is pleased to announce the launch of its Paratrooper™ Plantar Plate Repair System which was developed to allow surgeons to use a dorsal or plantar approach to the plantar plate repair procedure using a single, all-inclusive kit. The Paratrooper™ Plantar Plate Repair System offers surgeons the first all-suture anchor implant designed specifically for plantar plate repair that can be fixed into bone or soft tissue. The system is designed for simplicity – surgeons will perform a single pass of the suture through the plantar plate deploying an anchor and then be able to tension and position the toe in the desired position. Paragon 28 has eliminated the need for complex inserters and instead leveraged a streamlined curved needle to pass the implant in tight spaces.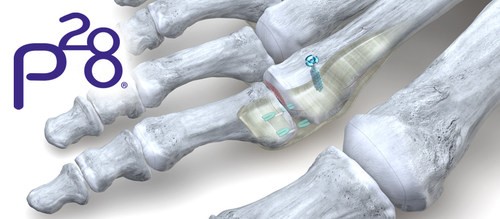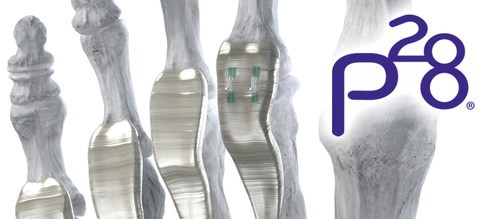 When the Paratrooper™ suture implant is inserted and tensioned, the implanted suture "sock" will contract and form into a low profile, flat anchor that will prevent the implant from pulling out of the site – limiting pull through is critical in the attenuated tissues surgeon must frequently address with this repair. The implant provides for independent tensioning to assist in valgus and varus correction and provides for self-retention of suture prior to knotting, allowing for partial tensioning of one implant and then the other to achieve precise correction. Tension may be reapproximated throughout the procedure prior to knotting.
Instrumentation is provided to directly address plantar plate deficiency and is included within one kit to facilitate exposure, drilling, and implant placement within a small, limited vascularization environment.  An optional non-sterile instrument kit is available to streamline exposure and capture of the plate from either a dorsal or plantar approach. Drill tunnels are created using 1.4 mm K-wires to preserve as much bone as possible in an area of limited bone stock and limit cut out of suture through the bone tunnel.
Robert Thompson, MD, Paratrooper™ design surgeon, said, "The Paratrooper™ Plantar Plate Repair System is a low-profile, all-suture implant technique to give us new options for plantar plate repair and forefoot deformities. The ability to gain more purchase in attenuated tissues combined with the ability to independently tension the construct in different planes allows for patient-specific deformity correction. It offers new approaches for historically challenging forefoot pathologies."
Paragon 28's CEO, Albert DaCosta, commented, "Repair of the plantar plate has historically been one of the more challenging pathologies within the hammertoe sub-segment. We are thrilled to have developed an all suture-based, low profile and versatile implant capable of treating a variety of plantar plate conditions. The Paratrooper™ Plantar Plate system adds to our growing portfolio of soft tissue products and the Hammertoe segment remains a strategic focus for the company as it is one of the fastest growing markets, with opportunities for significant improvements in patient outcomes."
The addition of the Paratrooper™ Plantar Plate System bolsters Paragon 28's forefoot solutions product offering, which includes the TenoTac™ Soft Tissue Fixation System, HammerTube™ Hammertoe System, Mini-Monster® Screw System, and JAWS Staple System. With this comprehensive portfolio, Paragon 28® provides its customers innovative forefoot solutions to address flexible and rigid contractures of the lesser toes.
Paragon 28® is grateful for the significant contributions that Thomas San Giovanni, MD and Robert Thompson, MD made in the design of this system.
About Paragon 28, Inc.
Paragon 28®, Inc. was established in 2010 to address the unmet and under-served needs of the foot and ankle community. From the onset, Paragon 28® has made it our goal to re-invent the space of foot and ankle surgery. We believe that through research and innovation we can create new and improved solutions to the challenges faced by foot and ankle specialists.