Paragon 28 Launches BEAST™ Cortical Fibers Expanding its Biologics Portfolio
ENGLEWOOD, Colo.–(BUSINESS WIRE)–Paragon 28, Inc. (NYSE: FNA) is pleased to announce the launch of its BEAST™ Cortical Fibers which provide an osteoinductive porous structure for cellular attachment and an osteoinductive potential to aid in cellular differentiation and bone formation. These loose cortical fibers are engineered to complement specific surgical applications in the foot and ankle and are flexible upon hydration allowing for application even in extremely challenging fusion locations. The cortical matrix absorbs bioactive fluid including bone marrow aspirate and supports cellular infiltration to drive efficient bone remodeling. Powerful processing capability allows for preservation of native bone morphologic proteins (BMPs) and other growth factors necessary for the promotion of bone formation.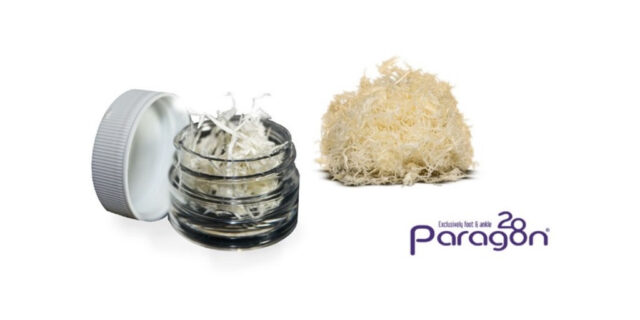 The addition of the BEAST™ Cortical Fibers bolsters Paragon 28's biologics product offering, which includes the PRESERVE™ Bone Wedge System, V92™ and V92™-FC+ Cellular Bone Matrices, MgNum™ Bone Void Filler, Paraderm™ Dermal Matrix, BEAST™ Demineralized Bone Matrices, and Pro3™ Placenta and Cord Regenerative Tissue Matrices. With this comprehensive portfolio, Paragon 28® provides its customers with innovative biologic solutions for reconstruction and trauma.
About Paragon 28, Inc.
Based in Englewood, CO., Paragon 28, is a leading medical device company exclusively focused on the foot and ankle orthopedic market and is dedicated to improving patient lives. From the onset, Paragon 28® has provided innovative orthopedic solutions, procedural approaches and instrumentation that cover a wide range of foot and ankle ailments including fracture fixation, forefoot, ankle, progressive collapsing foot deformity (PCFD) or flatfoot, Charcot foot and orthobiologics. The company designs products with both the patient and surgeon in mind, with the goal of improving outcomes, reducing ailment recurrence and complication rates, and making the procedures simpler, consistent, and reproducible.